Processing time is between 7 to 14 business days, for urgent orders simply email us at hello@dorsali.com - Thank you for understanding 🤍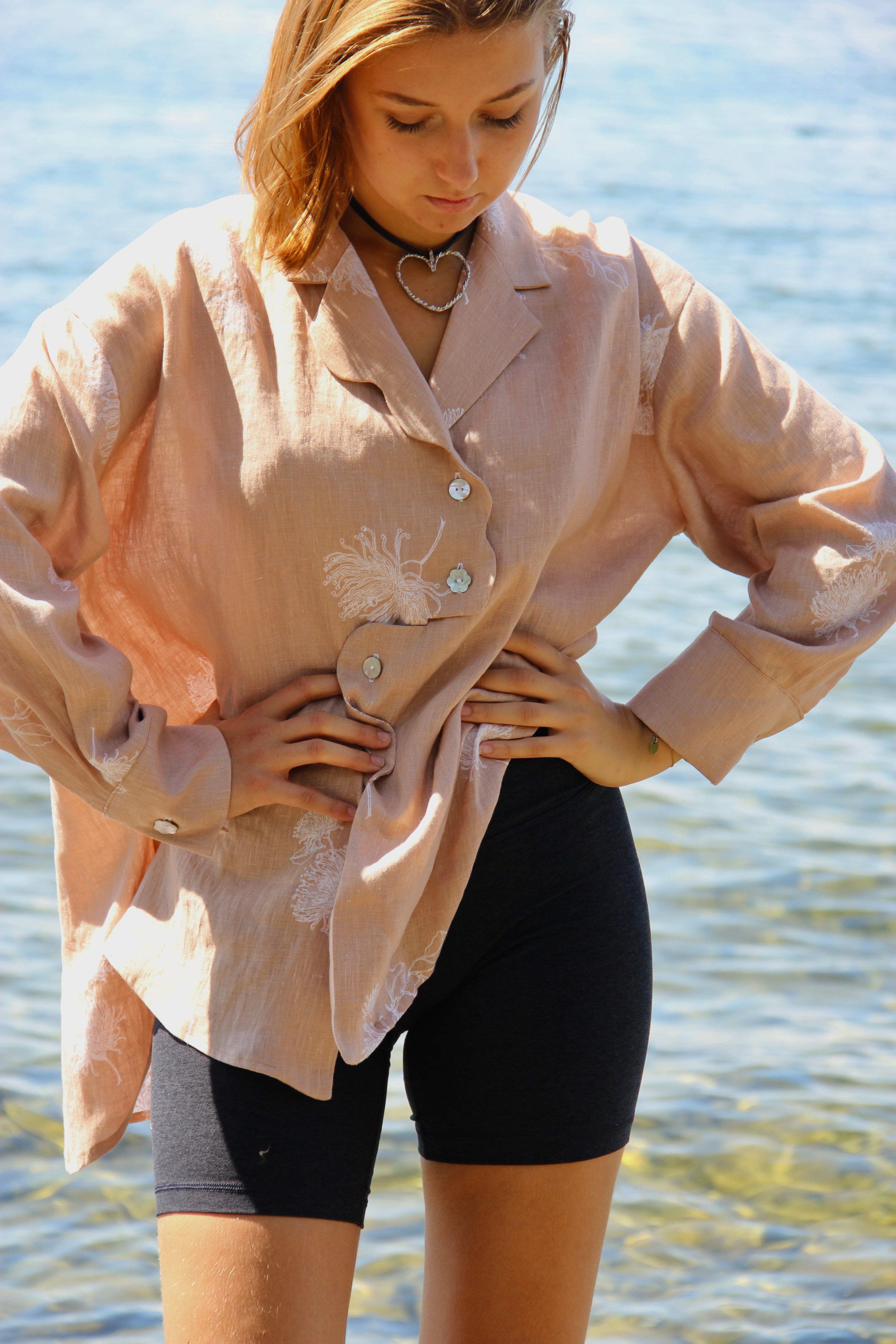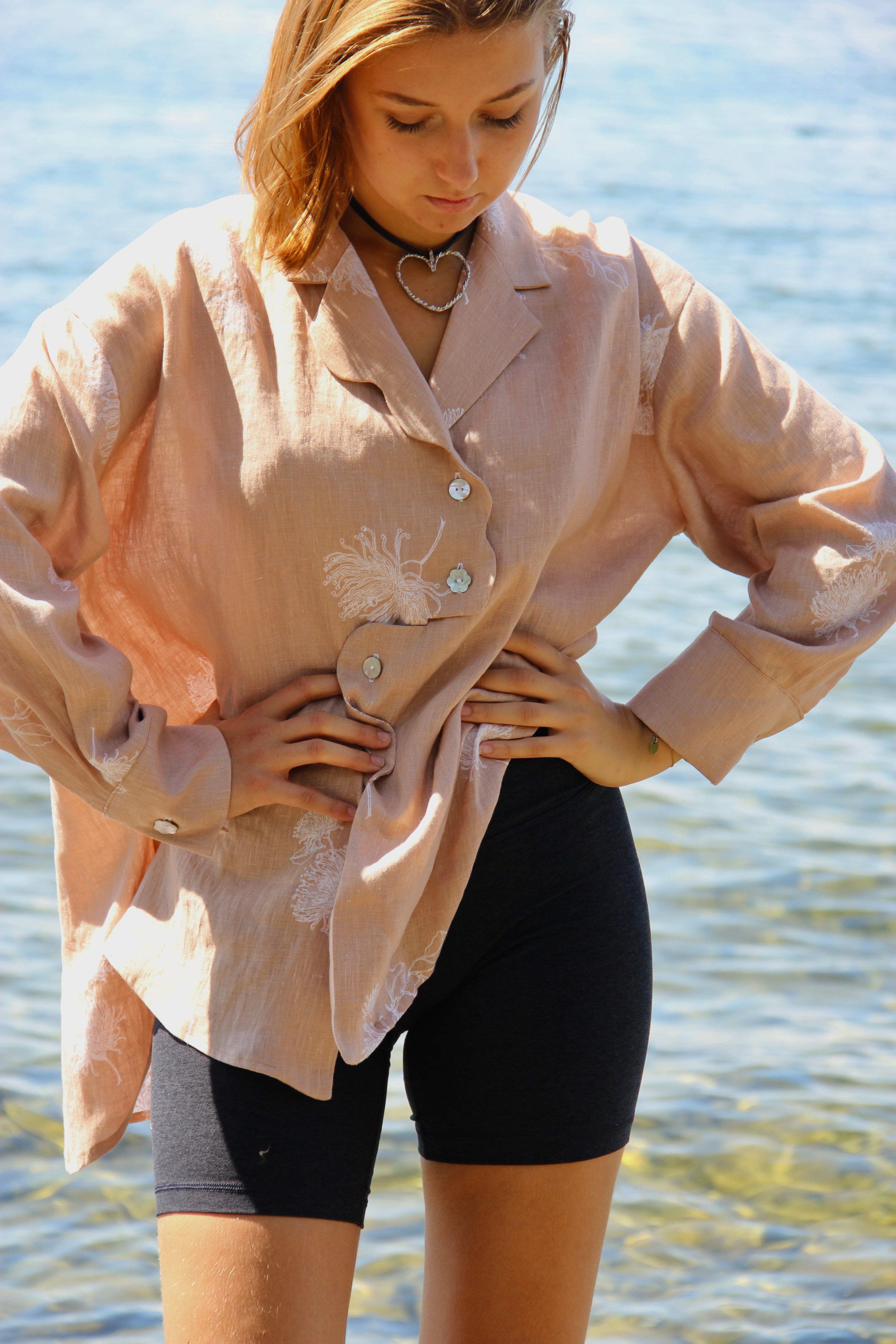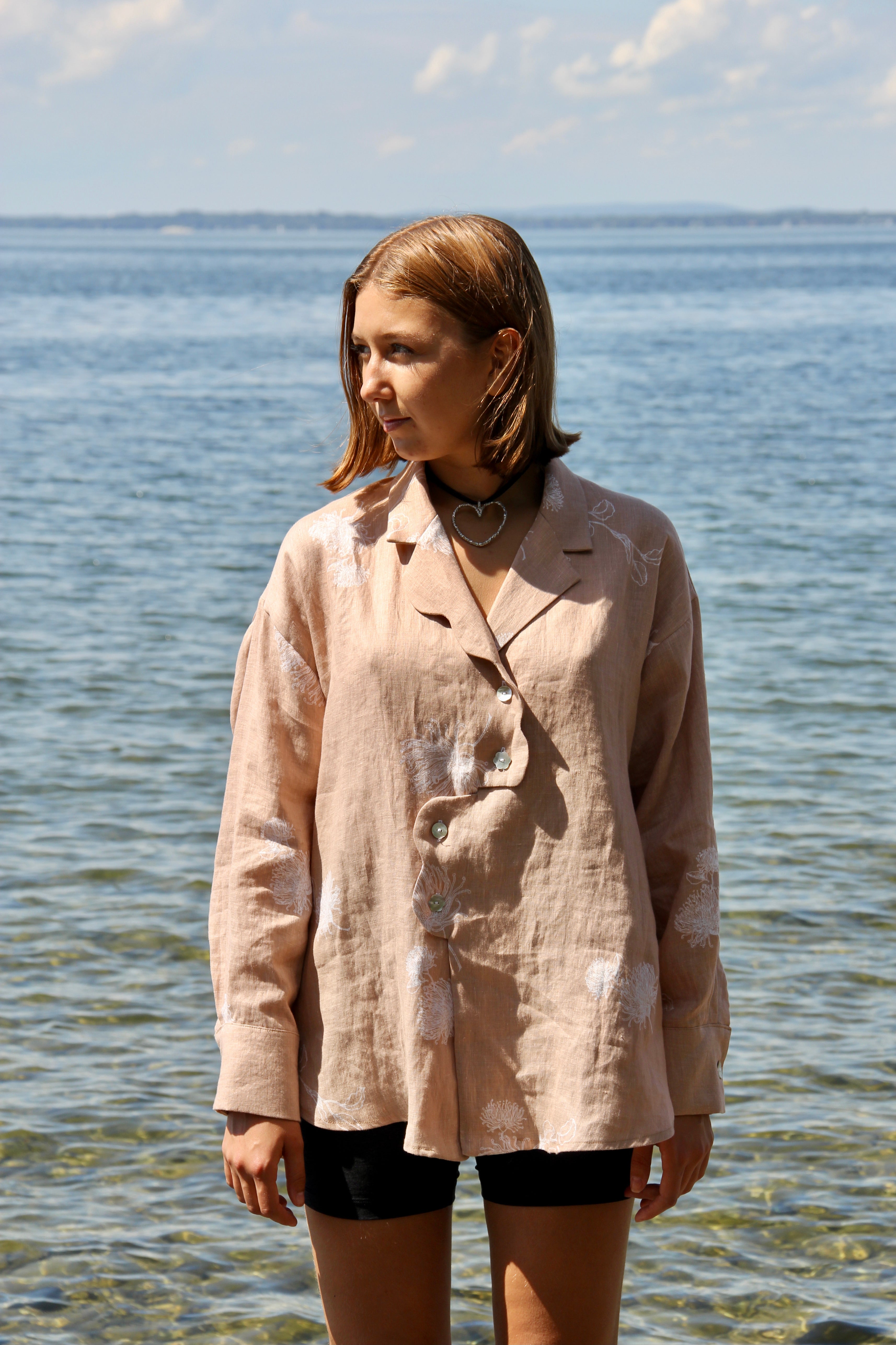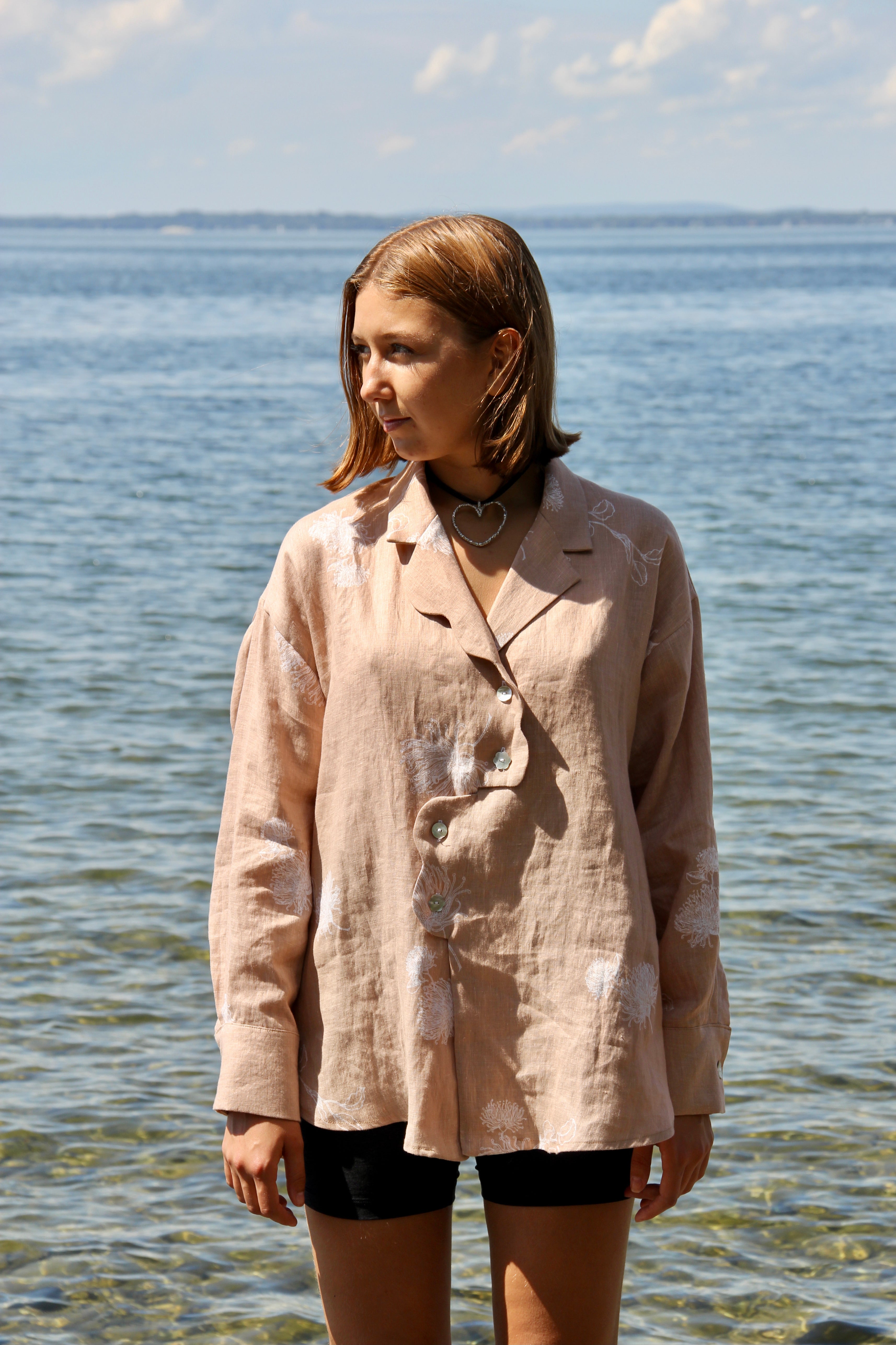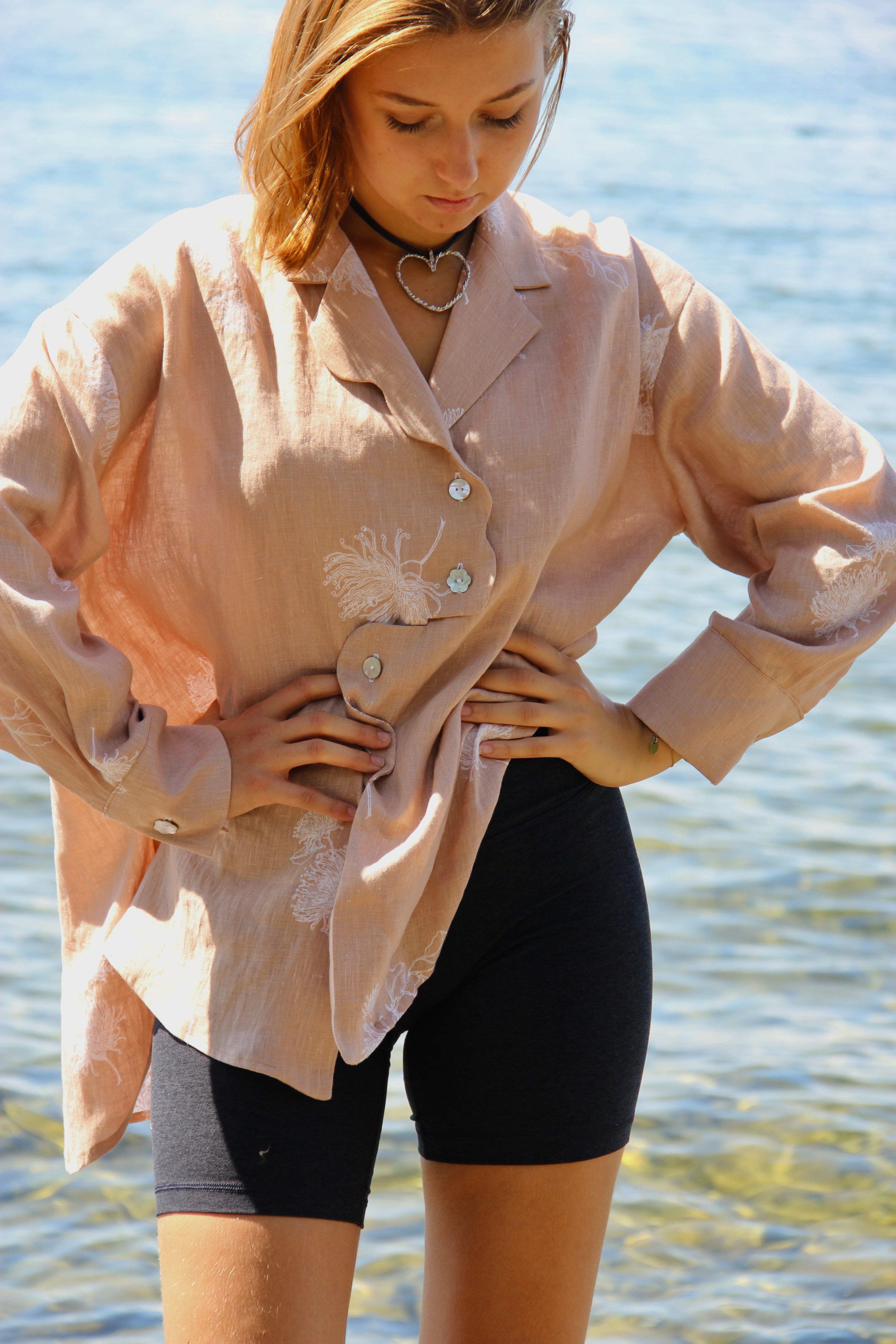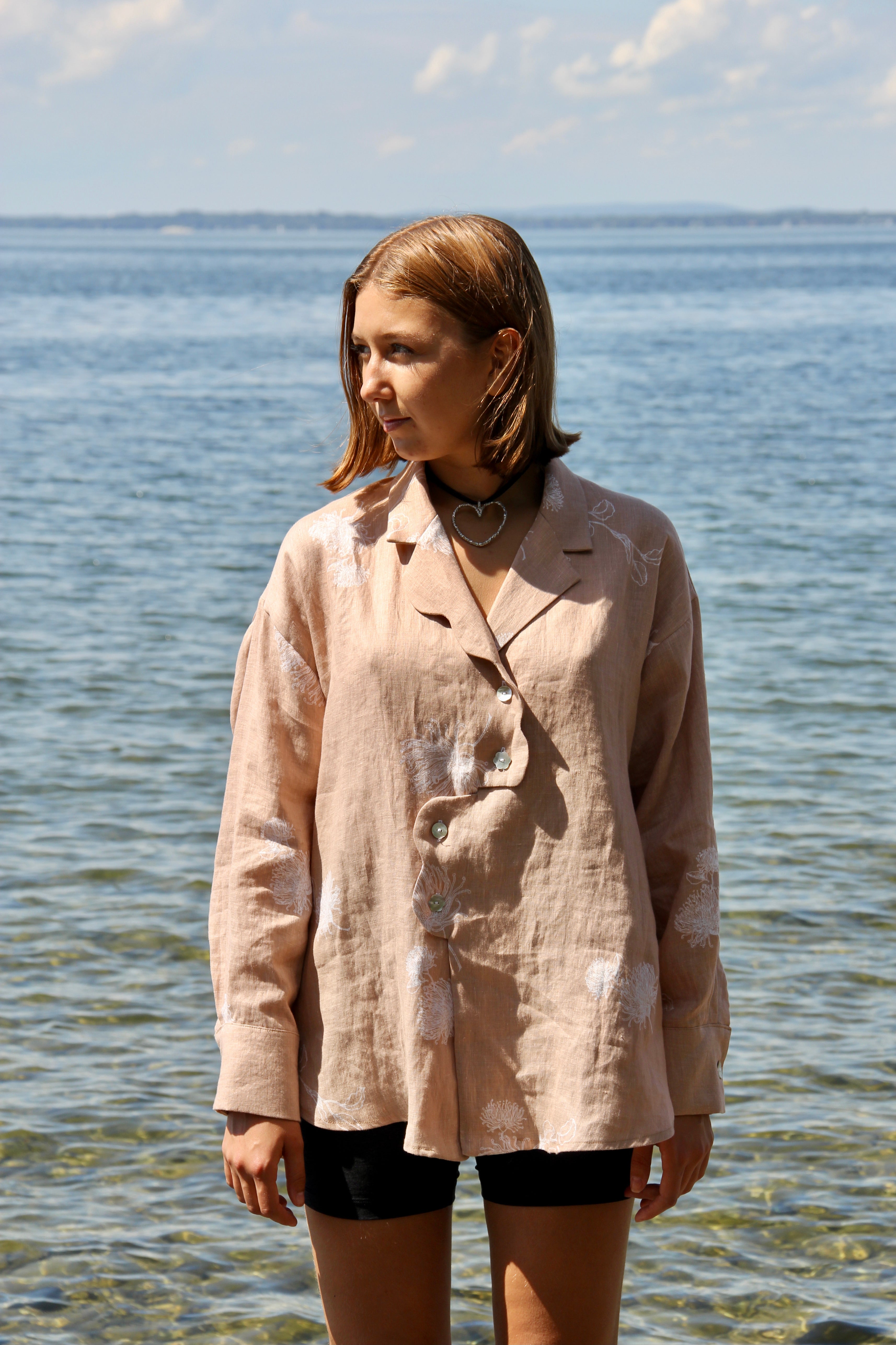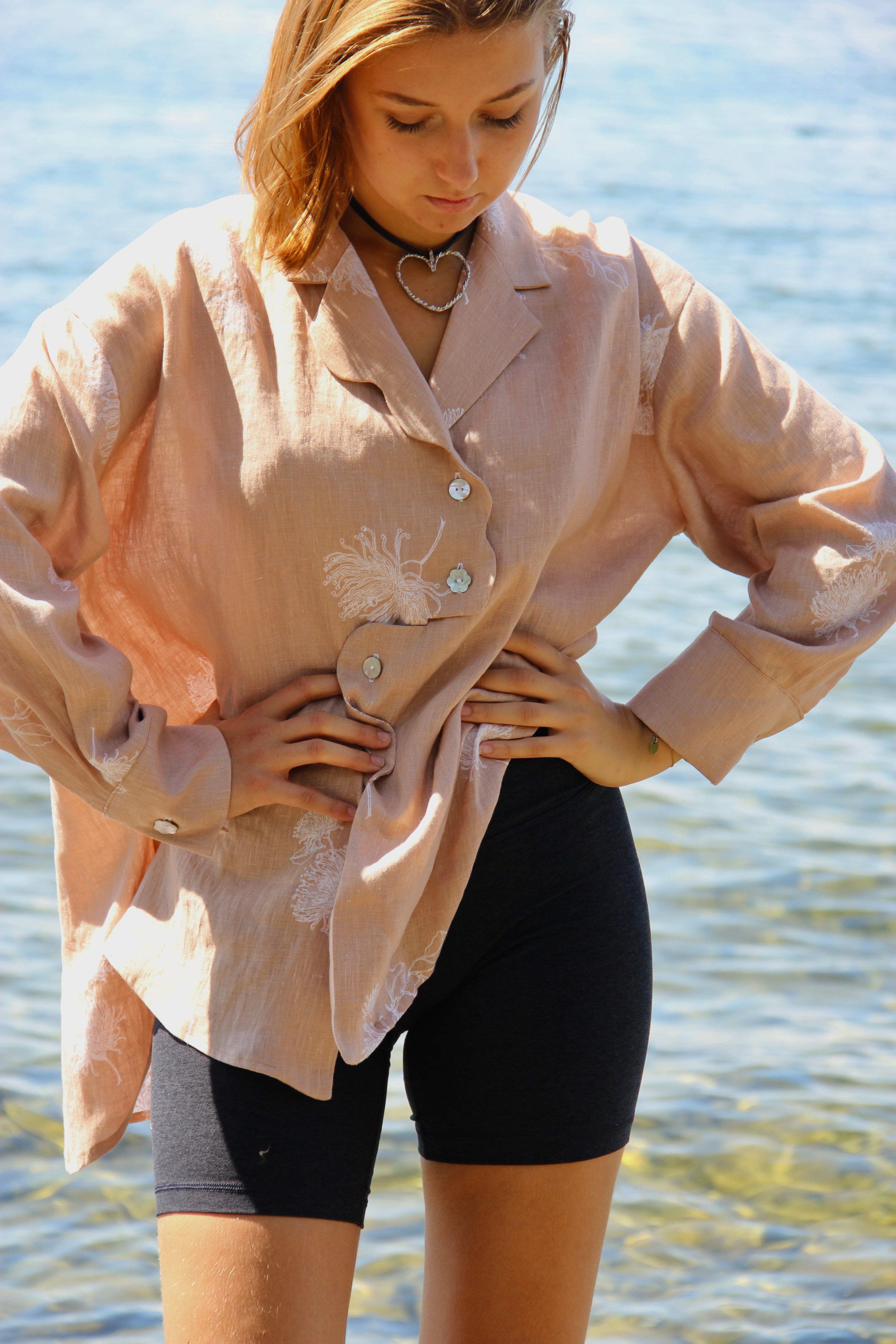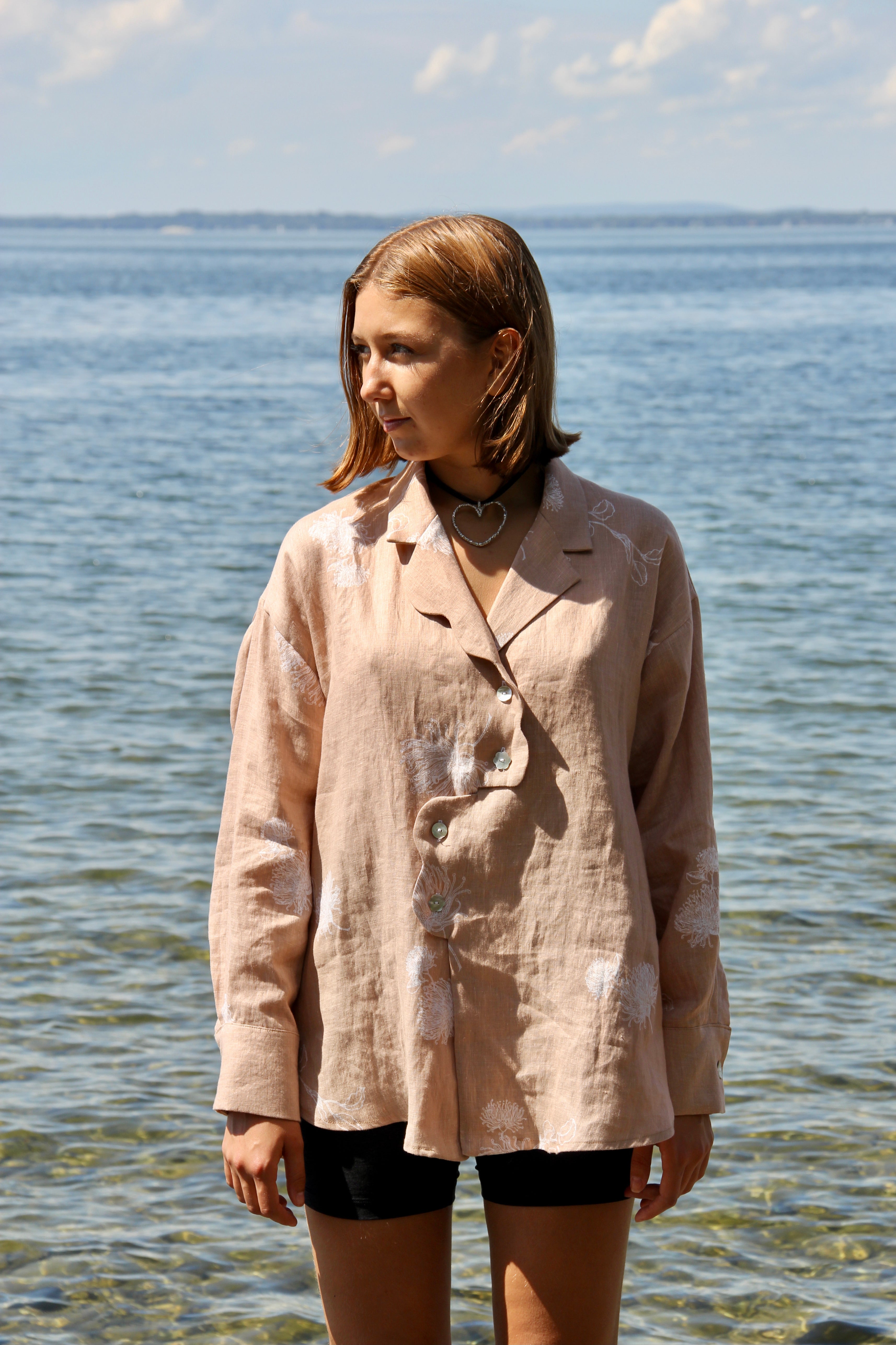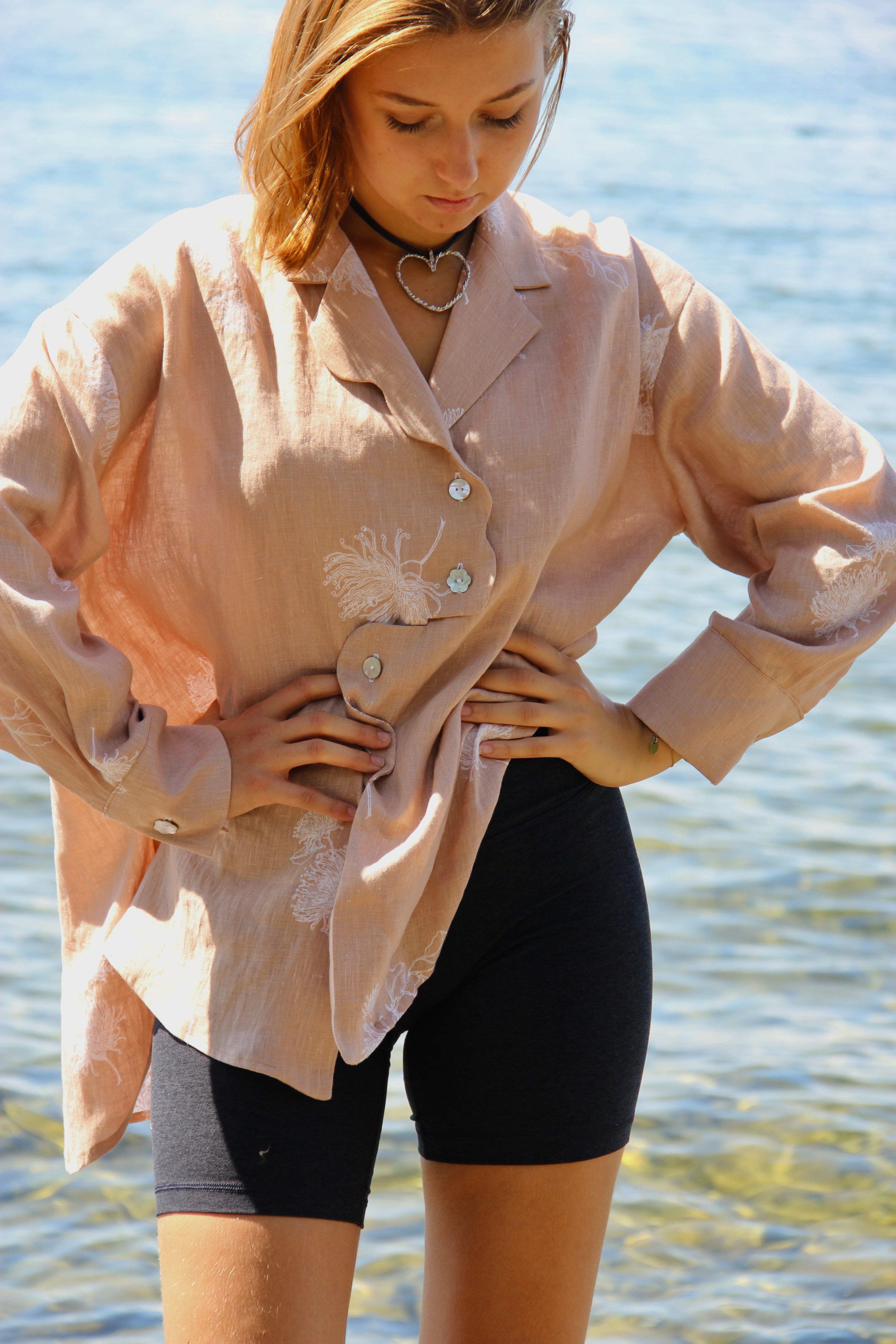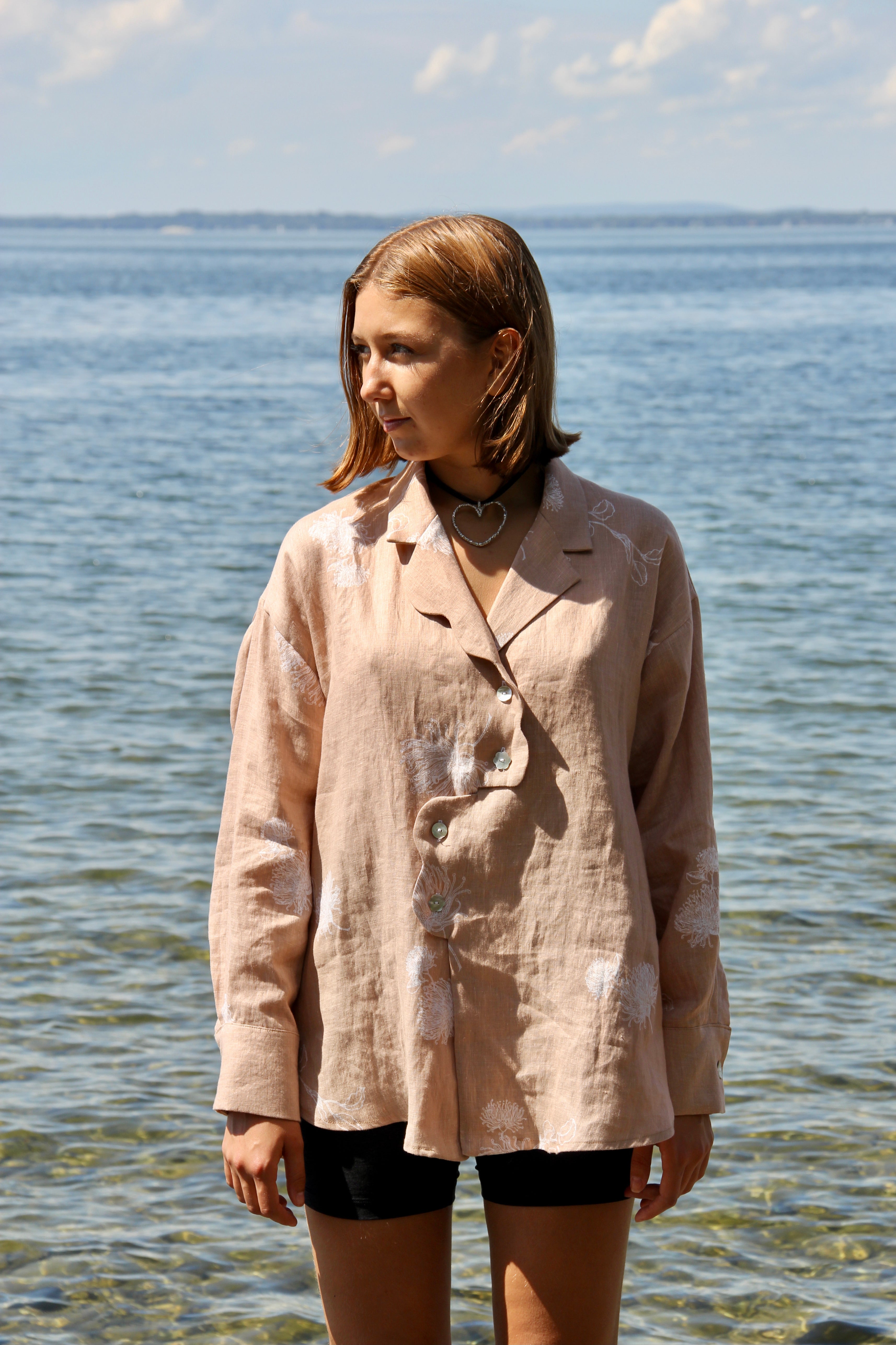 Dandelion Shirt
The Dandelion Shirt is expertly designed for an oversized look, meticulously tailored to provide a comfortable fit. Our linen-viscose fabric features charming dandelion printed accents, adding a touch of uniqueness to our exquisite material. It showcases distinctive details, such as the iconic Nuage asymmetrical front cut, and the hem bottoms, sourced directly from Los Angeles.
* Our Dandelion Shirt offers an oversized fit. For a more tailored look, we recommend sizing down.
* For reference, our model Justine is wearing an XS/S size.
* Our fabrics are prewashed for durability, ensuring they withstand the test of time in line with ethical fashion principles.
* You can confidently wash this shirt inside out on a cold cycle.
* This shirt is meticulously crafted from certified Viscose Linen fabric, we are exclusively using natural fibers to guarantee the longevity of our pieces.
Welcome the Dandelion Shirt into the heart of Montreal craftsmanship, where every stitch embodies our commitment to quality from our "Twisted Basics" Core Collection.
Inspired by the original Nuage shirts from our For Love "Par Amour" collection, this unique garment features an elegant asymmetrical closure, adding a distinctive touch to the timeless oversize shirt. Handcrafted in small, exclusive batches in Montreal, Canada, the Dandelion Shirt is skillfully made from Certified Linen-Viscose, boasting natural seashell buttons and a distinctively printed linen. We prewash the fabric for lasting wear, eliminating concerns about shrinkage and ensuring most products are machine washable.
At dorsaLi, quality and precision are paramount, especially in our sampling process. Each piece undergoes rigorous testing, ensuring a perfect fit and unmatched durability. Produced in limited quantities tailored to our clientele's preferences, the Dandelion Shirt is ideal for seamless transitions from day to night. It stands as a cornerstone of our core collection, remaining a staple at dorsaLi. Our core collections offer timeless, versatile pieces suitable for any occasion and will always keep you trendy.
Whether you're embracing the warmth of a European summer or embarking on a resort vacation in the heart of the Canadian winter, our Dandelion Set has got you covered. Elevate your wardrobe with our collection of Twisted Basics here at dorsaLi.
read our lovely customer reviews
Your Words ...
customer
Arwa
Just to let you know. 95% of my wardrobe on this trip was dorsaLi and I got askedabout it a looooot. Thank you for making such beautiful creations <3
customer
Théa
Hey I just received th package, thank you so much the dress is stunningggg.
I am gonna make some picturesas soon as I wear it :))))
customer
Rebecca
:) it's amazing material. And the legs are nice and roomy !