Processing time is between 7 to 14 business days, for urgent orders simply email us at hello@dorsali.com - Thank you for understanding 🤍
About US
dorsaLi
We want to bring communities, people of different backgrounds and experiences together under one clothing experience. Imagine a brand powered locally by talented laborer, creators, and collaborators by and for individuals who care for our only planet!
Our Philosophy
We represent class with a touch of creativity. We offer our customers the choice to discover their own styles that truly make them feel unique.
DorsaLi aims for timelessness and, in turn, is season-less. We concentrate on pieces with multifunctionality in mind, to be worn year round.
Who Powers DorsaLi ?
Dorsa Babaei has been on the move for countless years, accumulating vast cultural and people experiences. Being born in Iran, cultivated in India and studying Haute Couture at an esteemed French fashion school in Dubai UAE. From its early origins in Dubai, dorsaLi has been incubating quietly for seven years, and now she has her roots set in Montreal, CA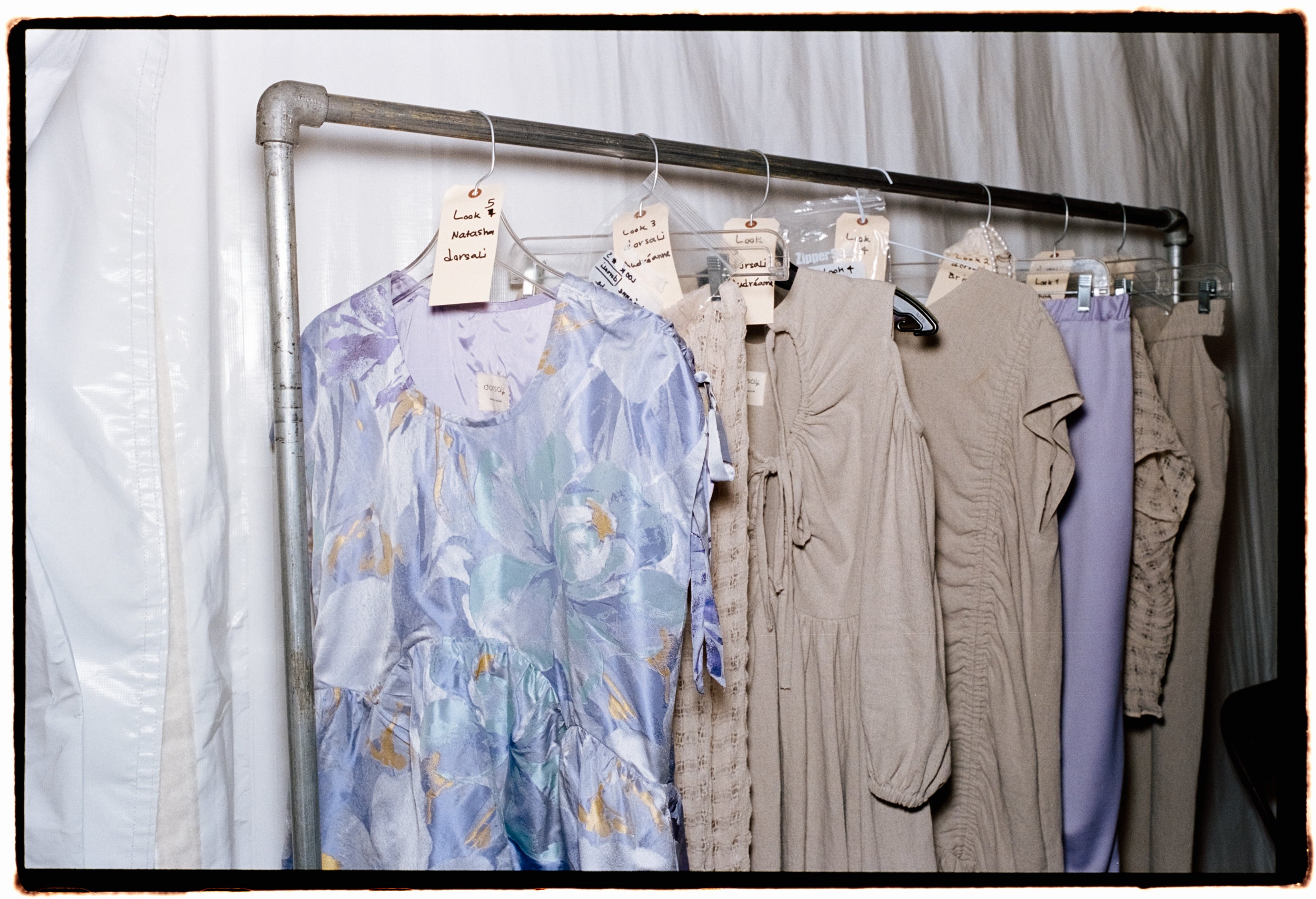 What Sets dorsaLi apart ?
DorsaLi is signed by the art of pure craftsmanship. Each and every pattern is draped by the art of Moulage on the Dress-Form, processed by samples in Canvas, and with final production done in house.
We aim to create thought-inspiring pieces to perfection, worthy of being reproduced in select batches only, from the greatest quality ­fabrics.
This process may be time-consuming for today's world of fast fashion, yet in a world of slow and timeless pieces, these high-quality garments will please sustainably for years to come.
Our Values
We want to slow fashion down, lets "Use, Reuse and Resell" and lower our own carbon footprints.
We choose to upcycle our linings from professionally cleaned and previously loved tablecloths and curtains. This results in fitting almost every garment with a lining that will have it's own unique fabric, pattern and personality.
We will continue to produce locally and purchase local materials.
We will offer post-sales services such as repairs and alterations.
A community marketplace available for our customers in the future, to resell their own dorsaLi clothing for others to love again, will power our belief.