Enjoy free shipping in Canada on orders above $250 - At the moment order processing time is between 7 to 14 business days, for urgent orders simply email us at hello@dorsali.com - Thank you for understanding 🤍
La Femme ROJE x dorsaLi is a unique collaboration between two Iranian-Canadian designers, showcasing a limited edition collection of luxurious vegan leather accessories made locally in Canada. Our range of accessories includes sunglass straps and belts in multiple colours, each crafted to the highest standards of quality and design.
We're proud to offer sustainable and ethical accessories that reflect our passion and dedication. Whether you need a statement piece for a special occasion or an everyday accessory, we've got you covered. Check out our collection and fall in love with our stylish and ethical designs.
Par Amour Sunglass Strap is also available in colour Camel and Grey...
Features

Adjustable strap for sunglass temples of 3mm to 3cm


Anti-allergy metal harness and pin (brass)
Size & fit
One Size 

Length 84cm 33"
Width 1cm 0.4"
Material & Care
Vegan leather

Kindly use soft fabric and leather polish

Made In Canada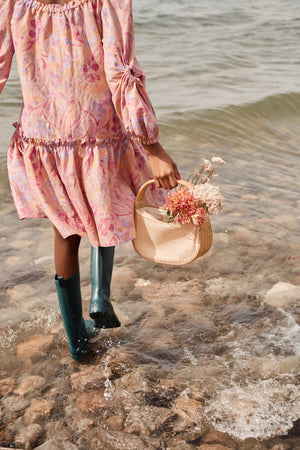 Follow us